Dear Readers, it is neither my place nor my intention to advocate for or against the habit of smoking. A person chooses his or her own habits, and anyway, if I had the manner of persuasive skills that could convince you to stop using a physically additive substance, I wouldn't be in this line of work; I'd be better suited for the role of politician or Jedi or perhaps Jedi-politician.
No, I shan't speak of the merits or dangers of tobacco. I will, however, propose a question to the reading audience: what's the deal with pipes? Aren't they just for douchebags?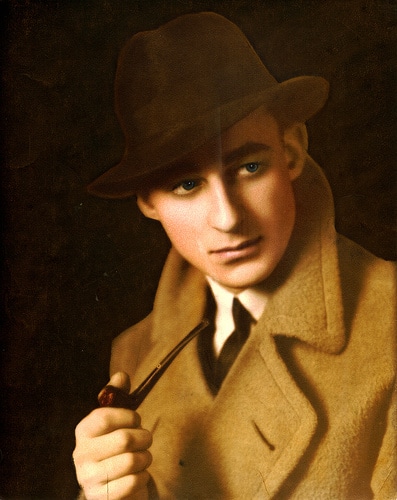 And the occasional detective.
When I think of someone smoking a pipe, I think of a wealthy old oil baron sitting in his oaken study (seriously, like the entire damn room is oaken, every bit of it) peering through his monocle at a leather-bound copy of
The Law and You: Helpful Hints to Avoid Being Charged For Exploiting Slave Labor
while sipping a glass of whiskey that was poured from a decanter made of blood diamonds.
Unfortunately, it now seems that members of my own generation have decided that they don't even intend to feign a genuine love for tobacco or smoking in general; instead, they make it abundantly clear that merely smoke because they absolutely suck at writing poetry/fiction and think that smoking will give them some "frustrated author" cred.
They may have tried to appear more douche-like by rolling their own cigarettes, only to discover that such a practice is not as noticeable as they would like it to be. So, instead, they have elected to seek out a smoking pipe, which they will always have in their mouth, even when they are not smoking.
Is there a point to this? If you are going to smoke, cigarettes or cigars are far more convenient. Smoking a pipe is your way of saying to the world, "Look at me, I'm a douchebag."

At least these guys took steroids to become douchebags.
Young people who smoke pipes also tend to wear berets, carry books that they haven't read around with them, and make vague political statements by paraphrasing something they read in a New York Times editorial.
Basically, it comes down to this: pipes are the worst. Don't smoke with one. Other than that, knock yourself out.